Whats My Size?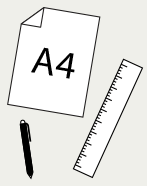 YOU NEED
A ballpoint pen - An A4 sheet of paper
and a ruler.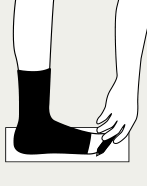 step 1
Stand on the paper then draw the outline of your foot.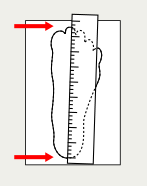 step 2
Measure the drawing from the heel to the furthest toe.
step 3
Enter measurement in mm into the input box or slider, and find out your size!
Click here to download an A3 size chart
Woman's sizing is 2 sizes smaller than men's. A size 9 woman's will be a size 7 in men's.
Order any of our boots online and if they are not comfortable, simply return them and we can send a different size or give you a full refund.
225
235
245
255
265
275
285
295
305
315
325
3
4
5
6
7
8
9
10
11
12
13
14
15
16
| UK/NZ Mens | UK/NZ Womens | Mondo Point |
| --- | --- | --- |
| 2 | 4 | 217 |
| 3 | 5 | 225 |
| 4 | 6 | 232 |
| 5 | 7 | 240 |
| 6 | 8 | 247 |
| 7 | 9 | 262 |
| 8 | 10 | 270 |
| 9 | 11 | 277 |
| 10 | 12 | 292 |
| 11 | 13 | 300 |
| 12 | 14 | 207 |
| 13 | 15 | 315 |
| 14 | 16 | 322 |
| US Womens | UK/NZ Womens |
| --- | --- |
| 2 | 3 |
| 3 | 4 |
| 4 | 5 |
| 5 | 6 |
| 6 | 7 |
| 7 | 8 |
| 8 | 9 |
| 9 | 10 |
| 10 | 11 |
| 11 | 12 |
| 12 | 13 |